Captain Billy employing the new DM9 - customised with his signature splatter feedneck, barrel tip and ASA and yep - he's still using that old drop forward and also check this - he's gone and somehow stuck a i3 visor onto the i4! Old School Props!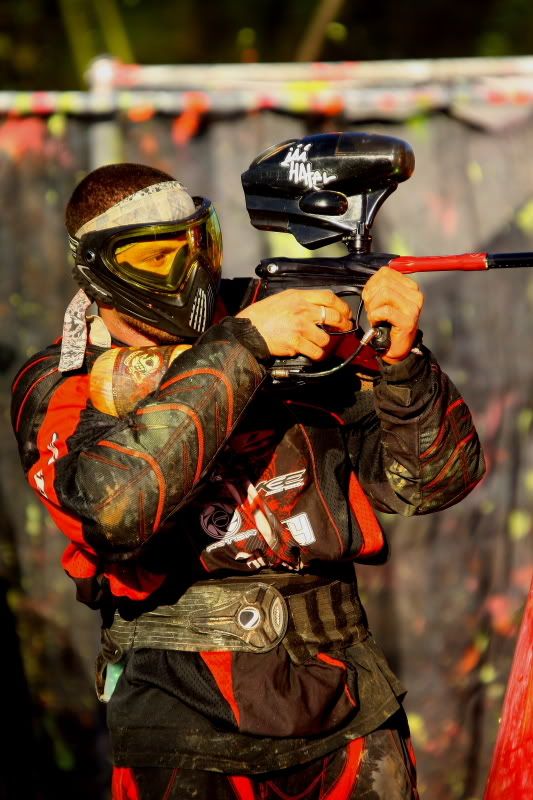 Nicky Cuba shooting a DM9 with his Pinokio as he is a Pinoko sponsored player. Nice colour scheme DM9 - all black with just the Red Boomstick back. I spy a crossfire tank here....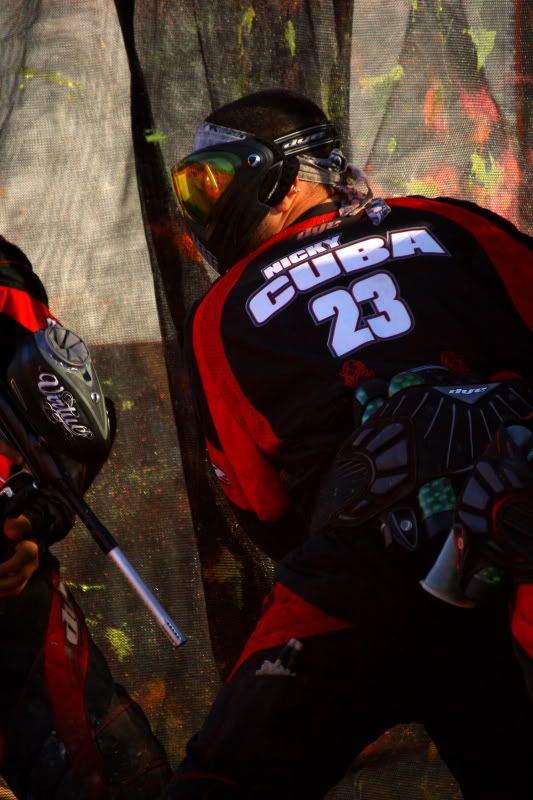 Nicky is using the new 09 Attack pack. A change from using the old Proto tube packs.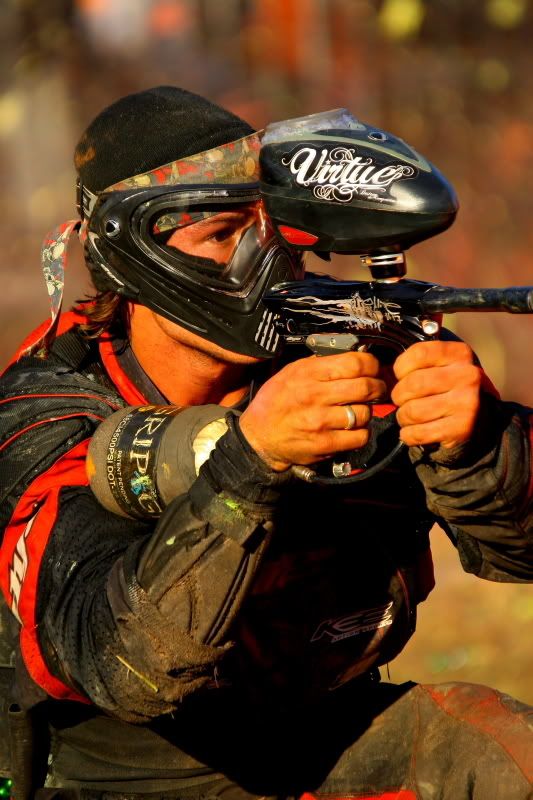 Ollie opted for his trusty signature DM8 however is using the new Rotor but with a slight modification - the "glued on" Virtue Crown. That's another crossfire I spy. The world wide shortage of Throttles must have hit the Ironmen too. Dye omitted the thumb holes on the sleeves for the C9 thus Ollie's sleeve has slid right up his arm.
Love that pbfashion headband.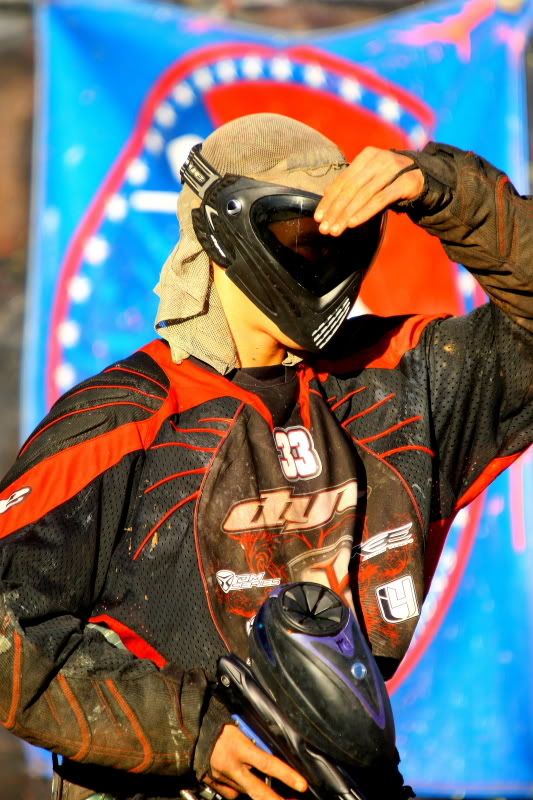 Larry Bird - oops I meant Marchello Margott using the i4 mask and another Virtue Crown on the purple Rotor. His crown seems to sit better in the Rotor without looking "glued on" ala like Ollie's.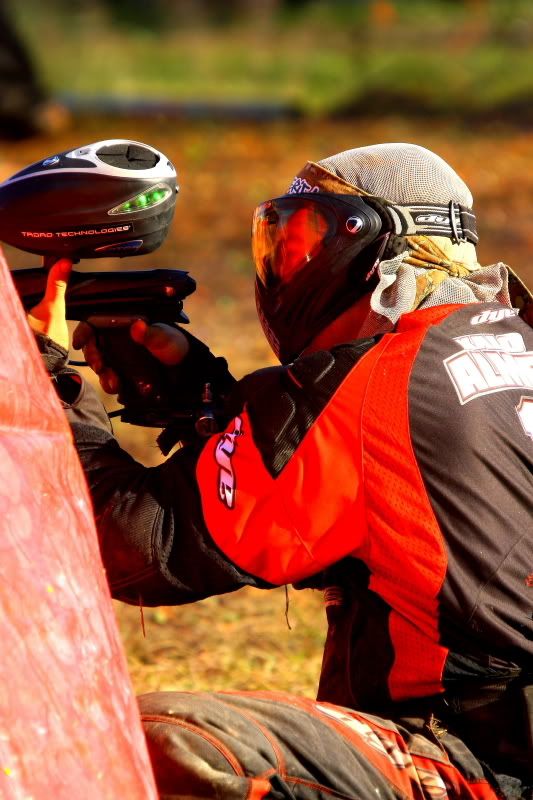 Xalo here with another 'solution' he's slipped a
FeedFast
into his Rotor.