This is from their official website. Go and have a look if you don't believe me. Click on IRONMEN EVENTS.
The Ironmen is coming to KL supposedly to give a clinic in conjunction with the ProPaintball cup*. Nicky is definetly not coming- he's going to conduct a clinic with Marcello Margott in Tennessee on the same weekend. This poster is sick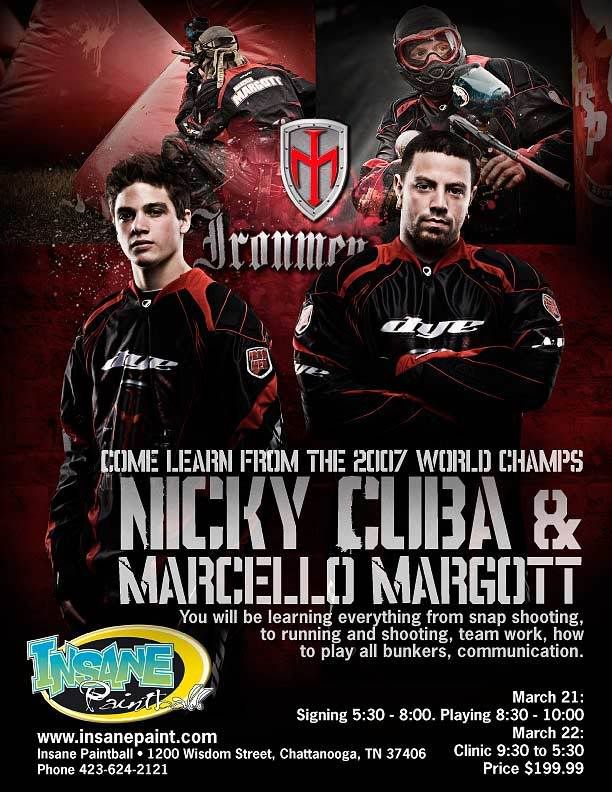 This clinic is USD$199 which includes lunch and a CASE OF PAINT. At the Hybrid Clinic Raja only gave out a damn packet of paint for the whole weekend....
*Pro Paintball's website and Demons' forum and has no information on this.