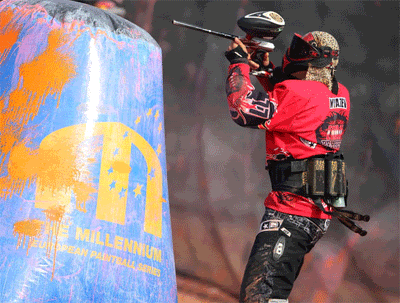 I wonder if cut n paste blog will steal this post too...
SK Moscow cames back from the dead to win the Campaign Cup at Bastildon.
SK started out badly- losing 4 straight points and faced championship point 4 times. They pulled the comeback of the year by stringing back 5 points in a row to beat the Chili Peppers to take the Campaign Cup.
The matches were tight games with the last 4 points going down to 3 v 3.
The final point went right down to 1 vs 1 with the crowd, the commentary team and 21,500 viewers online across the world going crazy.
SOPTV commentary on SK Moscow being "on fire" after winning 4 points in a row:
"
Im on fire as well
( i eat indian yesterday)"

-------------------------------------------------
[THIS POST WAS STOLEN FROM SEBURO.BLOGSPOT.COM]

I had literally written SK Moscow off. I started this post when the Chili Peppers were 4 points up and were sitting on game and championship point. "My headline read: Chili Peppers Sweeps SK 5-0 to win".

I had to rewrite my headline and the first paragraph when SK stunned everyone including the Peppers to come back from the dead to win it. It was truly an amazing weekend and I wish i was there to watch it. The videos will be out next week and I think the DVD of the Campaign Cup weekend will be something to look forward to.