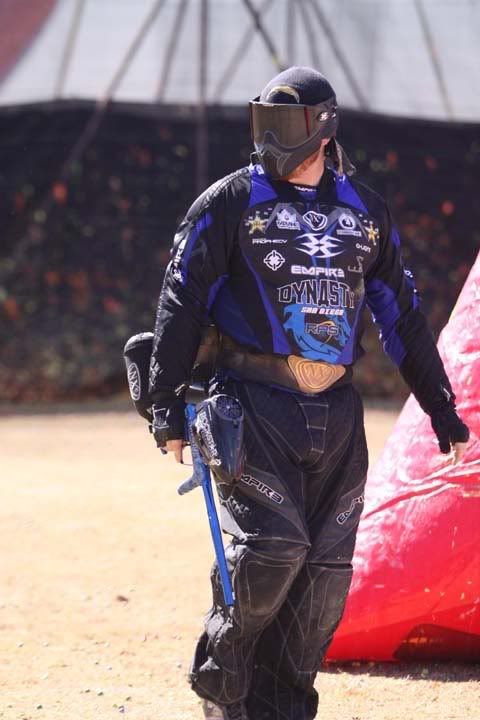 I was not too far with my Dynasty Jersey- I was right about the jersey being a stock Empire jersey with the logos ironed on to it and not dye subbed.
Check out the new hopper- they are using Empire's new Prophecy with Exalt's Feedgates.
Thats Todd Martinez in the photo - I wonder what he's thinking having to wear that Empire mask and not is famous 'Contract Killers" stickered Pro Flex and 'Cash Money' strap.
He must he thinking "I miss my Pro flex" or "I need to pimp this mask with my raza stickers"