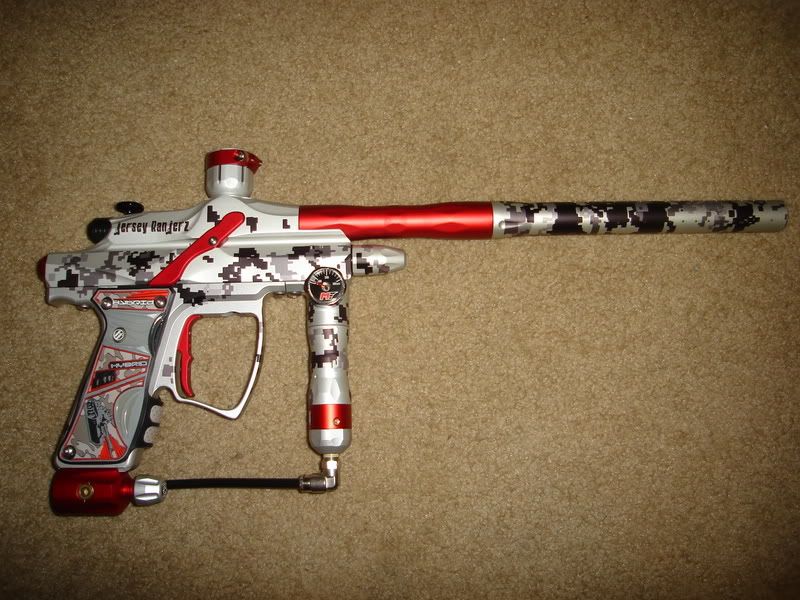 I am thinking of getting a 'contrast kit' which you can buy a set of eye covers (diagonal strips), gladiator ring (the foregrip), LPR cover (short stub under the barrel) and feedneck clamp (ring that camps the hopper at the top of the markr) all in red as seen here. There are other colours too including chrome which I am also considering.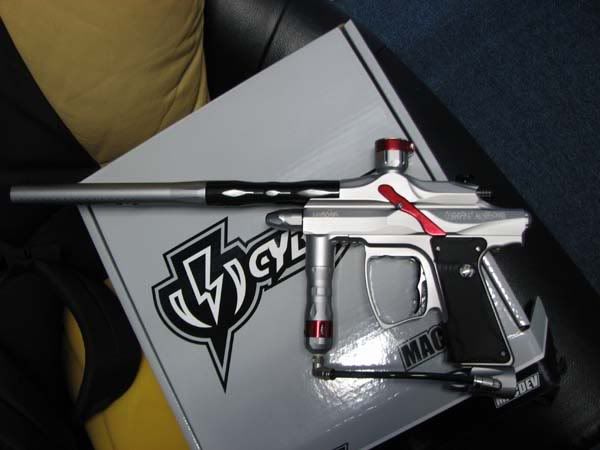 Only problem is that having red accents will make my Cyborg look like the Syndey X-fighter$' and Team Werdnahol's custom team borgs. (as seen above)
USD$50 for the set which something that doesn't improve any performance....hmmm
I recently sent my spare 2 piece MatchStik barrel to be power coated. The back will be in red like you see in the pic above and the front will be white. Speaking of which I have to chase the guy (P.C.) who's supposed to be doing it and he's not like Speedy Gonzalez.
I really shouldn't look at the picture threads in pbnation because I found something new to "want" - A WHITE BOLT!!!! WTF did he find a damn white coloured bolt!! Even the bolt pin is white!
EDIT> EvilChef found this on pbnation - its an old bolt which is longer than the 07 bolt. The new bolt is shorter and lighter and operates without any o rings.
Stock coloured Cyborgs
If you're damn free and want to have a look at Cyborgs click here.